WELCOME BENVINGUT BIENVENIDO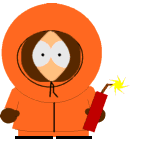 MAR'S WEBSITE



Hi! What's up? This is the homepage of my personal site. Here you'll
find two sections. One of them is devoted to my work on " Hipertextos
y literatura inglesa", a work about the English author Aldous Huxley
and his book " Brave New World". The other part it's more informal and there
you'll see..... well, better see it!

BNW work Hola! Com va tot? Aquest és el homepage de la meua web personal. Hi
trobaràs dos seccions. Una d'elles està dedicada al meu treball per a " Hipertextos
Index y literatura inglesa", un treball sobre l'autor anglès Aldous Huxley i el seu llibre
" Brave New World". L'altra part és més informal i hi podràs vore..... bé, millor que
First paper mires tu mateix!
The book Hola! ¿Qué tal? Este es el homepage de mi web personal. Puedes encontrar
dos secciones. Una de ellas está dedicada a mi trabajo para "Hipertextos y
Biography literatura inglesa", un trabajo sobre el autor inglés Aldous Huxley y su libro
"Brave New World". La otra parte es más informal y allí podrás ver.... bueno
mejor que la visites tú mism@!

Envieu-me els vostres comentaris
Send me your comments

Enviadme vuestras sugerencias
lozano@alumni.uv.es


Academic year 2000/2001
22 noviembre2000.
© a.r.e.a./Dr. Vicente Forés
© Mª del Mar Mares Lozano.
UNIVERSITAT DE VALÈNCIA PRESS.