WELCOME TO MY HOMEPAGE
ON
LAURENCE STERNE'S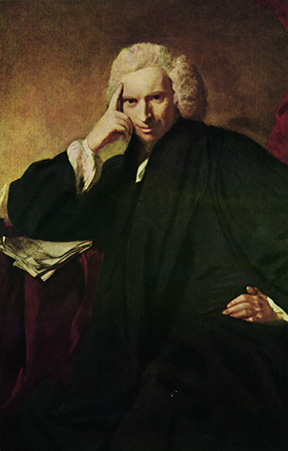 (1713-1768)


TRISTRAM SHANDY


by

FRANCISCO DANIEL REY RUS


4879 A LITERATURA ANGLESA II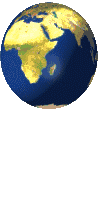 An Experimental Novel:
Sterne's Tristram Shandy
Contents:


First Paper

Sterne's Biography

The Novel in the 18th Century

Influences on Laurence Sterne

The Life and Opinions of Tristram Shandy, Gentleman, 9 vol. (1759-1767)
E-Text

Masaru Uchida's HTML version of Tristram Shandy

This HTML version of Tristram Shandy has been developed from several SGML files of the text available through the Oxford Text Archive.

Prepared by Masaru Uchida (Assistant Professor, Faculty of Regional Studies, Gifu University, Japan).

You can also download a full-text file for Tristram Shandy from Project Gutenberg (TXT or ZIP file)

Tristram Shandy

Other works
A Sentimental Journey Through France and Italy, 2 vol. (1768)

Bibliography
Tristram Shandy: An Annotated Bibliography by Jack Lynch

An online bibliography on Tristram Shandy. The biblography covers only articles published since1978 with a few exceptions of a few books and articles published before 1977.

Some Links
The Unwound Clock by Derek Merk.

A thesis on Laurence Sterne's Tristram Shandy.

"In this thesis I attempt to present a comprehensive analysis of Tristram's role as storyteller in Laurence Sterne's The Life and Opinions of Tristram Shandy, Gentleman using as a basis Tristram's movement between two mutually exclusive worlds: one of definition and another of interaction.

(...)Anyway, if you're a Sterne lover or something and actually want to see my whole thesis (it is good, despite the jargon - I got an A on it - and I'm rather proud of the whole thing) I've built a PDF file of The Unwound Clock in its entirety. (...)If you want to chat about Sterne, drop me some e-mail. A couple people write me every year and it's rather satisfying knowing that there is an interest out there."

Derek Merk

A website with several links to the most important sites from the Net covering varied aspects of the work and life of Laurence Sterne. This site is maintained by Masaru Uchida.

AN ANNUAL VOLUME DEVOTED TO LAURENCE STERNE AND HIS WORKS

"THE SHANDEAN has been established as an international scholarly journal for the critical and historical investigation of all aspects of the work and life of LAURENCE STERNE. The emphasis is on FACTS rather than OPINIONS, much of its contents being based on the great collection of unpublished material at SHANDY HALL."

THE SHANDEAN
Academic year 1999/2000
30 de noviembre de 1999
© a.r.e.a./Dr.Vicente Forés López
© Francisco Daniel Rey Rus
Universitat de València Press
---
Page maintained by Francisco Daniel Rey Rus
franrey@alumni.uv.es

© Copyright 1999-2000 Francisco Daniel Rey Rus
Created: 26/11/99 Updated:20/01/00
---

FOR VISITING THIS SITE!!!