Influence of Tolkien literature
Tolkien literature has achieved so much success that has made appear computer games , role plays and films.
Role plays have made a scandal indeed.In this kind of game , each person has a role, they play as if they were a character of the story. In this way they make a story which includes fantasy, fights , death , ...
Because of that the scandal was that people who played, principally teenagers,have comitted murders because they have brought the game to real life, believing that they are the character actually .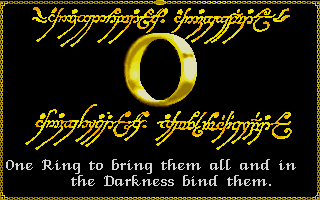 COMPUTER GAMES
J.R.R. Tolkien worked for an entire lifetime in creating his amazing fantasy world, Middle-earth. This world of elves, dwarves, hobbits and other creatures became the setting for his bestselling novels The Hobbit and The Lord of the Rings. In time, these novels became one of the main sources of inspiration for the growing role-playing hobby, which in turn came to inspire many of the pioneer computer game programmers during the seventies.
These pages, created as a homage to Tolkien and to the many devoted people who brought Middle-earth to new life with their computers, are designed to be a source of reference for the computer-gaming Tolkien fan. All in all, there are more than 100 games known to me and you can search for the ones you are interested in by means of several different criteria. Please click on this URL: http://www.lysator.lui.se/tolkien-games/
ROLE PLAYS
There are a lot of web pages related to role plays. I´ve found over 1300 matches.That is, a lot of people who plays.The success of this type of games is evident.I´m not against this type of game, but there are also many news about murders motivated by them and other computer games. Violence appears in every game and children are exposed to it.( I ´m not criticising this type of game, I´m informing objectively about what´s happening in the world today).I´ve played also , and I think that is a very imaginative game where you have to use strategy and give free rein to your imagination. You can have a good time.
Here you have some URLS to find what you are looking for about role plays:
http://kulichki.rambler.ru/tolkien/eng/roleplay.html
http://www.landfield.com/faqs/tolkien/games
http://pw1.netcom.com/~dingo773/QuestClub.html
http://students.cec.wustl.edu/~sgh1/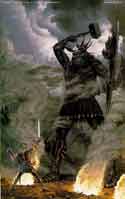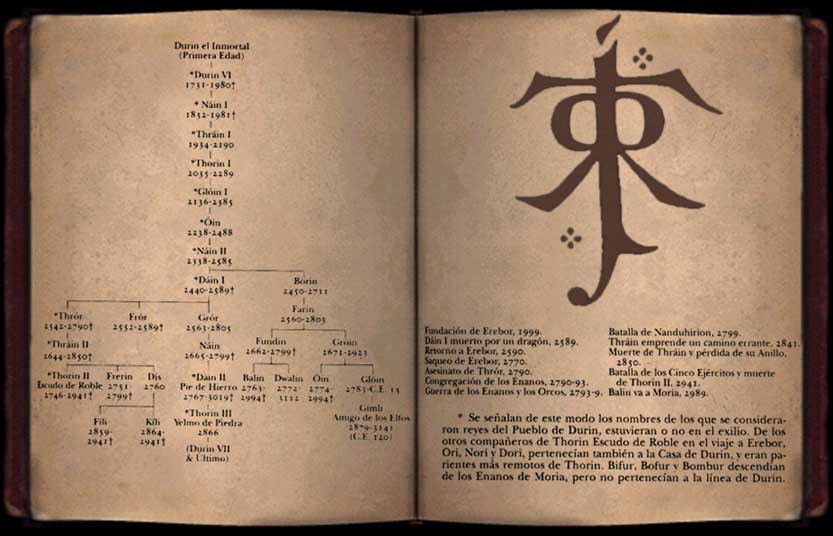 FILM, here you can see some of the characters and other things about the film that it´s coming,at last, soon.

Why are the movies being made?
For many years, fans across the world have dreamed of the day when The Lord of the Rings trilogy could be brought to life on the screen. Up until the present time, the technology needed to make film versions of J. R. R. Tolkienís massive epic novels simply did not exist. Now, with the recent amazing advances in computer technology in the movie industry, it is entirely possible to visually recreate Tolkienís landscapes, locations, and creatures for the screen. With the proven power of the source material, the limitless possibilities offered by computer technology, and the sheer amount of talent amassed for the project, it is abundantly clear that there has never been a better time than the present to bring these stories to life. And the fact that the studios financing the films are almost assured a wealth of profit from both the movies themselves and promotional tie-ins doesnít hurt, either.
Who's directing?
Peter Jackson, commonly referred to as "PJ" by fans, is in control of the three movies. Jackson is a New Zealander whose previous films include The Frighteners, Dead Alive, and Heavenly Creatures. He was the recipient of a London Critics Circle Award as Director of the Year in 1996 for his work on Heavenly Creatures.
Official Peter Jackson Homepage | Peter Jackson Films



How is the director controlling such a huge project?
Instead of micromanaging the project and overseeing every small detail, Jackson has delegated some of the responsibility to others, although he does still have the final say. The three movies are not being shot in sequence, one after another, but are instead being filmed at the same time. This method of shooting the movies will save both time and money in the long run. Jackson is controlling the main unit for filming, and full second and third units are also working on various scenes in different locations. Jackson maintains control of the other two units via satellite videoconference.
back to top
What company is producing?
Peter Jacksonís Wingnut Films Limited is producing the movies, and New Line Cinema is financing them. New Line will also be in charge of distribution.
New Line Cinema | Official Peter Jackson Homepage
Who adapted the books to a script?
Peter Jackson himself turned the books into a screenplay, in collaboration with Frances Walsh, Philippa Boyens, and Stephen Sinclair. Jackson and Walsh shared an Oscar® nomination for Best Original Screenplay for 1994ís Heavenly Creatures.
Official Peter Jackson Homepage

Why isn't J.R.R. Tolkien's son, Christopher Tolkien, involved in the film project?
The members of the Tolkien estate have stated repeatedly that they do not wish to be involved with the film project, although they have not released to the public any specific reasons why they made this choice. The merchandising rights belong to Saul Zaentz Company, so the Tolkien estate has no control over movie-related merchandise.
back to top
--------------------------------------------------------------------------------EXTRACTED FROM:
This site is maintained and updated by fans of The Lord of the Rings, and is in no way affiliated with Tolkien Enterprises or the Tolkien Estate. We in no way claim the artwork displayed to be our own. Copyrights and trademarks for the books, films, articles, and other promotional materials are held by their respective owners and their use is allowed under the fair use clause of the Copyright Law. Design and original photography however are copyright © 2000 TheOneRing®.net. TheOneRing® is a registered service mark with exclusive right to grant use assigned to The One Ring, Inc. Unique Design by DesignHeroes.com

CHARACTERS:
En El Señor de los Anillos hay una gran cantidad de personajes, y cada uno interviene a su forma en el desarrollo de la historia. Cada personaje del libro tiene su propia personalidad y mucha gente ha buscado identificar a cada uno con personas reales que tuvieron relación con J.R.R. Tolkien, pero los únicos personajes que realmente sabemos que están basados en la realidad no son de El Señor de los Anillos, sino de El Simarillion. Estos dos personajes son Beren y Lúthien que son realmente el propio Tolkien y su mujer. Tanto es así que en su tumba, bajo sus nombres reales, aparecen los nombres de Beren y Lúthien. A continuación ofrecemos una lista de los personajes principales del libro El Señor de los Anillos :
Aragorn, hijo de Arathorn heredero de Isildur, Rey de Arnor y Gondor, Capitán de los Dunedain del Norte, Elessar Piedra de Elfo, Trancos el Montaraz.
Bárbol el decano de los pastores de árboles de Fangorn.
Bilbo Bolsón, de Bolsón Cerrado.
Boromir heredero de Denethor de Minas Tirith, Señor de la Torre de la Guardia.
Elrond el medio elfo, Gran Señor de los Elfos de Rivendell.
Frodo Bolsón de Bolsón Cerrado, el portador del anillo.
Galadriel la dama del bosque de Lórien.
Gandalf el Blanco, Mithrandir el peregrino Gris, Olórin de los Istari.
Gimli hijo de Glóin el enano, de la Montaña Solitaria.
Gollum, que antes fue Sméagol el Hobbit.
Legolas hijo de Thranduil, Rey de los Elfos del Bosque Negro.
Merry, Meriadoc Brandigamo de los Gamos de la Comarca.
Pippin, Peregrin Tuk, hijo del Thain de la Comarca.
Sam Gamyi, jardinero de Bolsón Cerrado.
Saruman el Blanco que luego fue el Multicolor, señor de la Torre de Orthanc, Curunír de los Istari.
Sauron el Señor Oscuro de Mordor, el Gran Ojo sin Párpado, Maia de Aulë discípulo de Melkor, el Enemigo Sin Nombre, Gorthaur "El Aborrecido", Señor de los Anillos.
Mateu Yábar Vallès de Barcelona, Catalunya; TR&TR© todos los derechos reservados
HERE YOU HAVE IMAGES OF WHO ARE GANDALF AND FRODO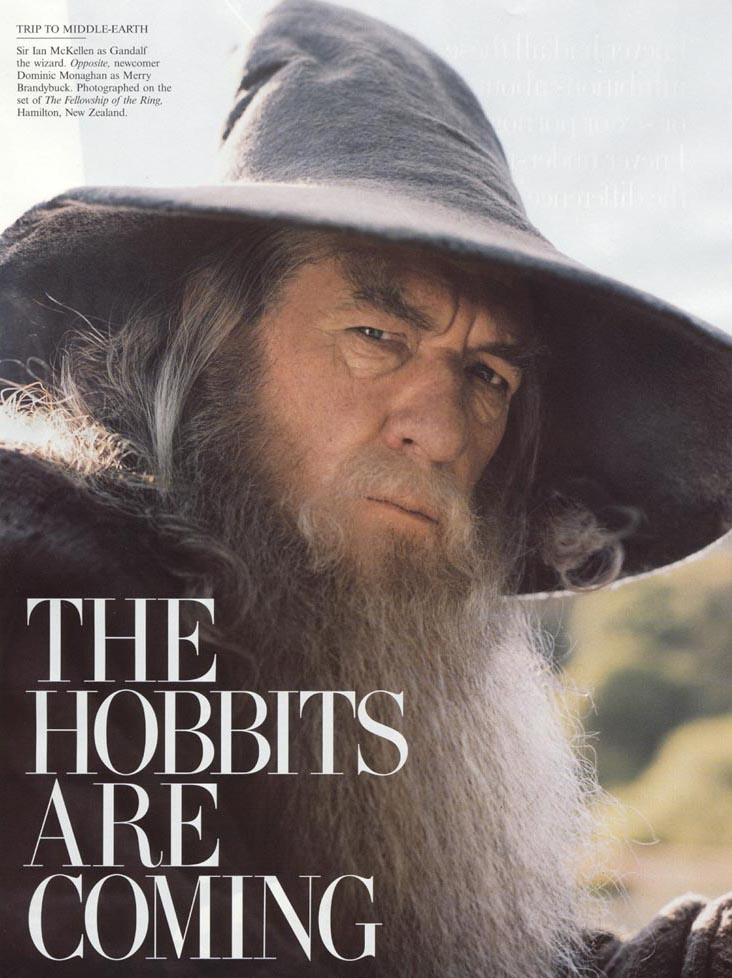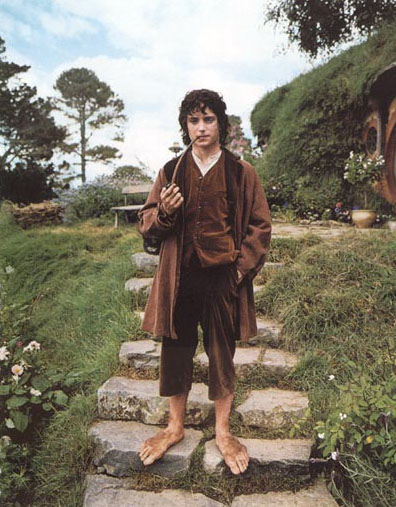 FOR FURTHER INFORMATION::http://www.granavenida.com OR
http://www.tolkien-movies.com



HOME